Cosmic Kitten Framed Fine Art Print
Take a trip to your favorite planet with these two Cosmic Kittens and add a little out-of-this-world fun to your world and walls. 
3 Color Hand-Pulled Silk-Screened Serigraph Print
Dimensions
Framed with One of Our Custom Fabric Liners
Open Edition
Hand Signed & Dated by Shag (Josh Agle)
Free Shipping for Contiguous USA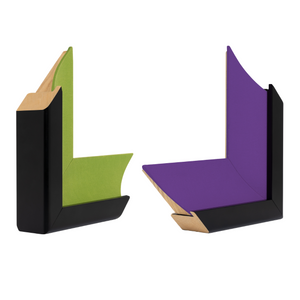 Exclusive Custom Framing
Our custom framing is done with the utmost care and precision - each piece is done by hand by experienced craftsmen using the highest quality wood, vibrant color fabric liners, & plexiglass. Our custom framing is only available through The Shag Store, so you can be sure you're receiving the best quality frame.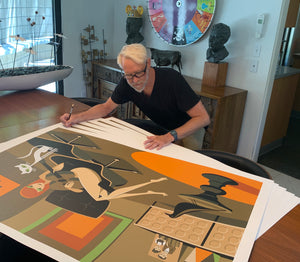 Signed by the Artist
This fine art print edition is signed & dated by Shag. Fine art prints purchased with our custom framing also come tilted by the artist.