Tiki Charm Bracelet | Special Limited Edition | 14k Gold Plate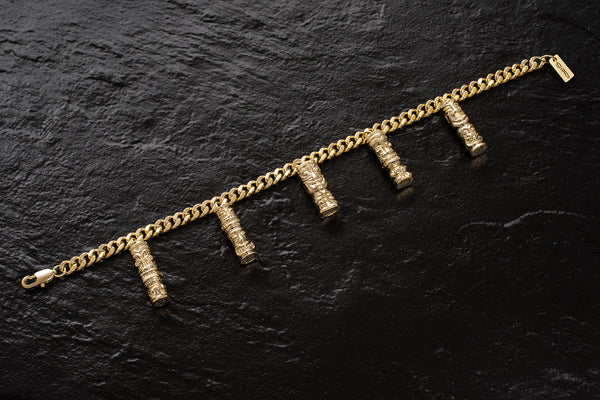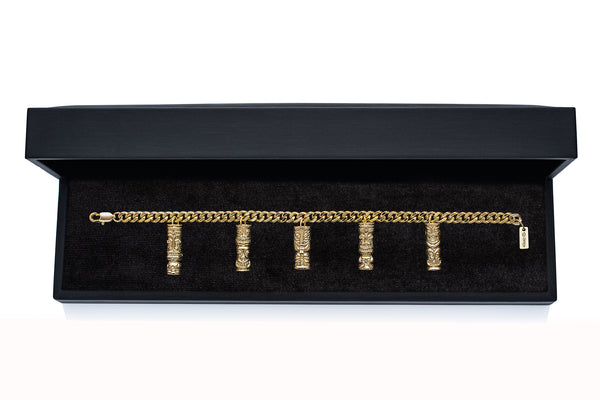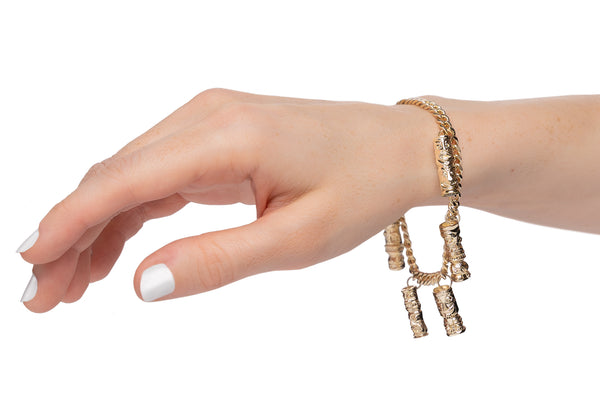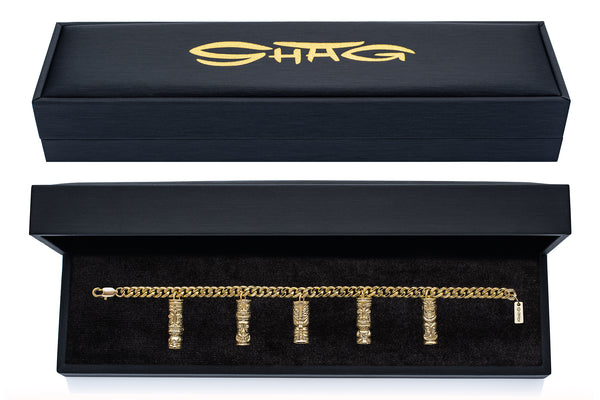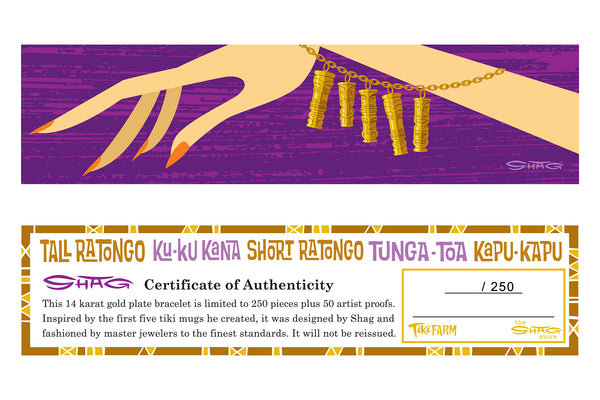 14k Gold Plate Tiki Charm Bracelet | Special Limited Edition
The first Gold Plate jewelry ever designed by Shag (Josh Agle), this beautifully crafted 14k Gold Plate Charm Bracelet has Five Tiki Charms inspired by his first five Tiki mugs that he ever created.  As a Special Limited Edition of 250, it is one of the most distinctive pieces ever done by Shag.
Details:
Limited Edition of 250 plus 50 artist proofs
Inspired by the First Five Tiki Mugs designed by Shag (Josh Agle)

Tail Ratongo 
Ku-Ku Kana
Short Ratongo
Tunga-Toa
Kapu-Kapu

Fashioned by Master Jewelers to the Finest Standards
Official Collaboration with Tiki Farm and The Shag Store
Certificate of Authenticity comes with each 14k Gold Plate Tiki Charm Bracelet
Each Certificate of Authenticity is Hand-Signed and Numbered by Shag
We are splitting the edition of Shag's 14k Gold Plate Tiki Charm Bracelet with our friends at Tiki Farm
Shipping & Handling included in the price for the continental USA for most products.  For more information, please visit our shipping policy.