"NANCY SINATRA: ONE FOR YOUR DREAMS" Collector's Edition | Pink Clamshell Case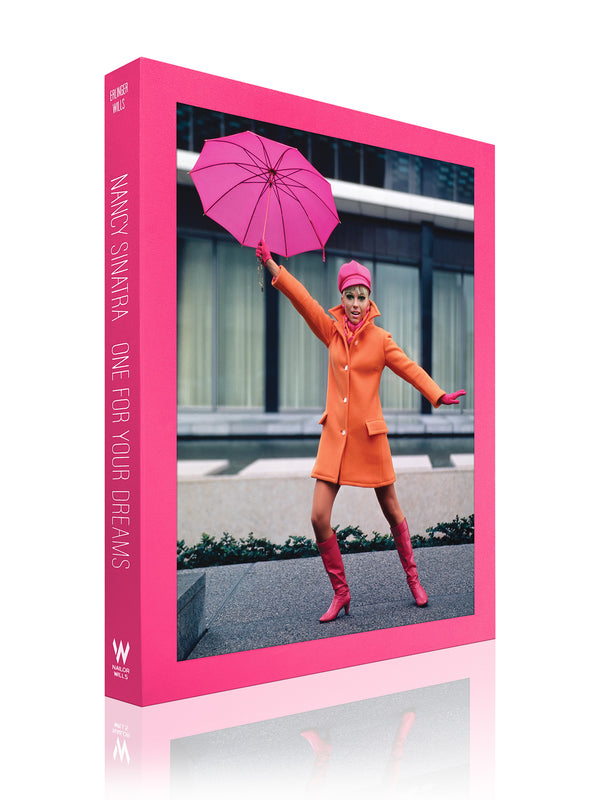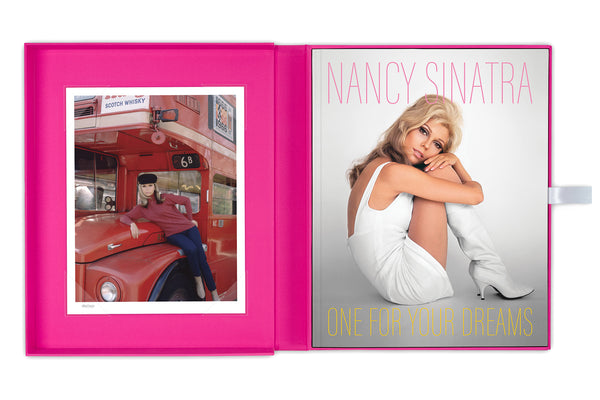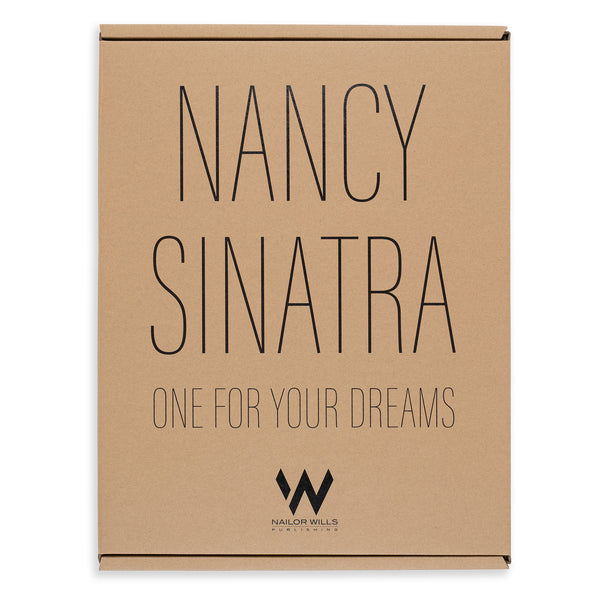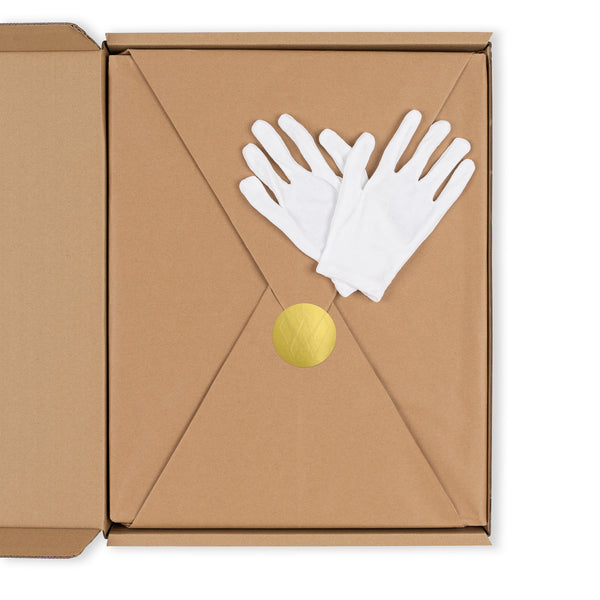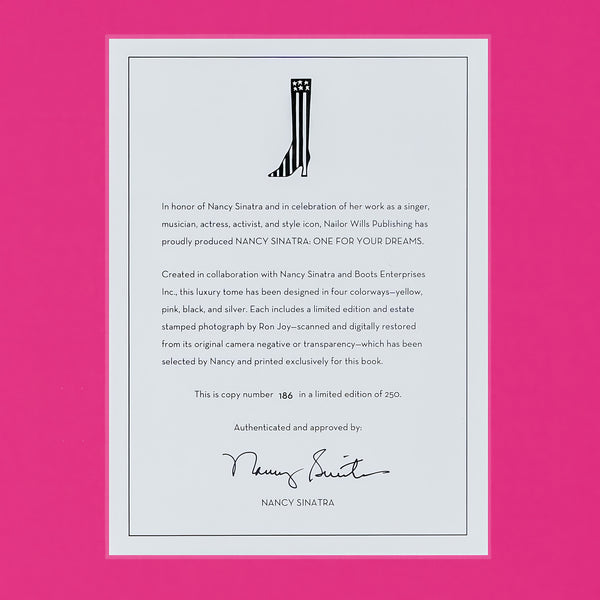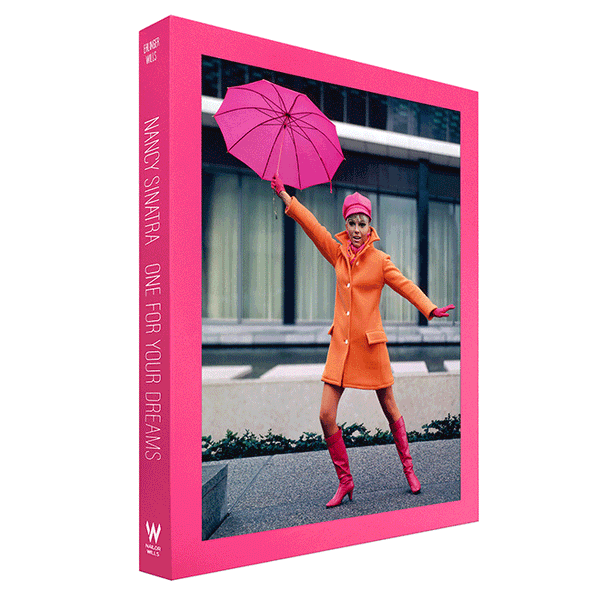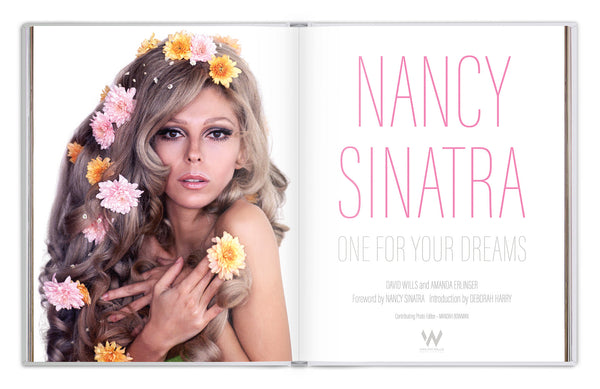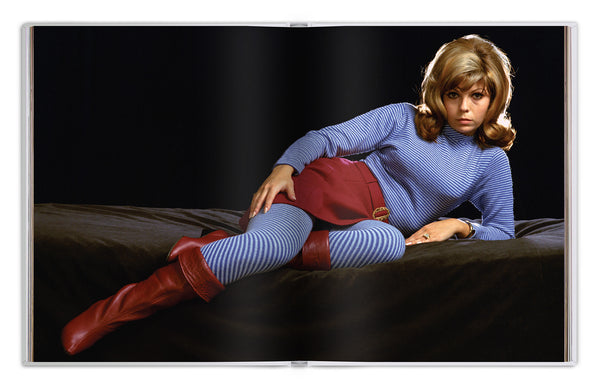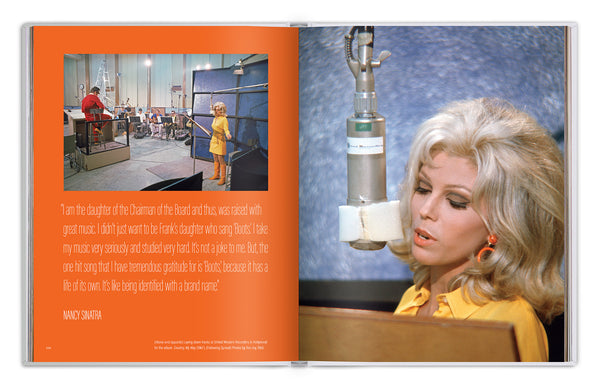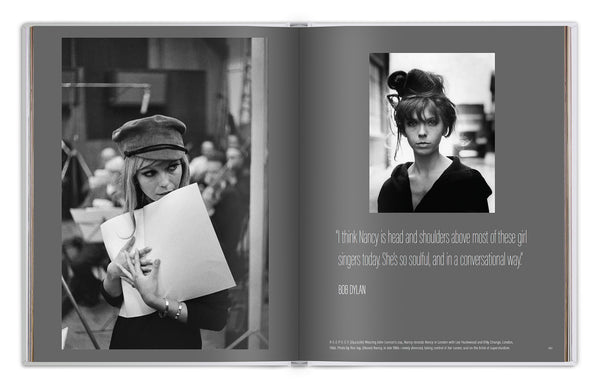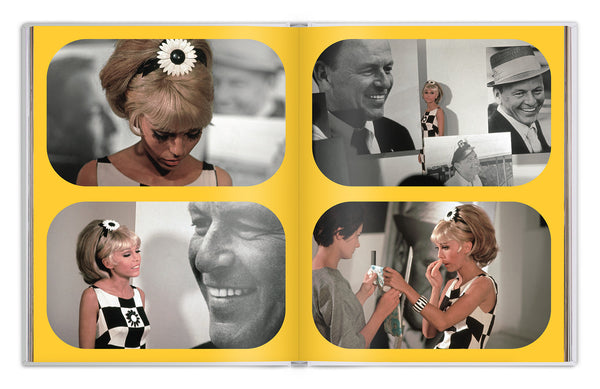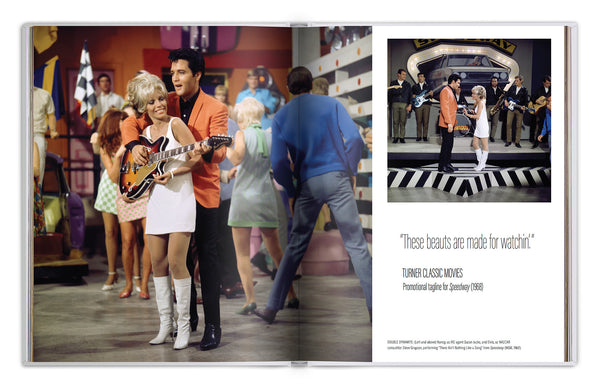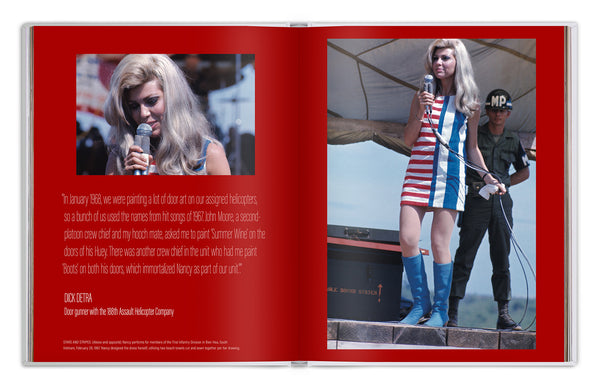 "NANCY SINATRA: ONE FOR YOUR DREAMS" Collector's Edition | Pink Clamshell
By DAVID WILLS and AMANDA ERLINGER
Foreword by NANCY SINATRA & Introduction by DEBORAH HARRY
15x19 Inch Collector's Edition
A Limited Edition of 250
288 Pages
Each Book is Signed by Nancy Sinatra, Numbered & Features a 3D Lenticular Cover
Includes a Limited Edition 11x14 Inch Photograph by Ron Joy that is
Hand-Signed by Nancy Sinatra
This lavish collector's edition, housed in a clamshell case with a 3D lenticular onlay, has been designed in four colorways—silver, pink, yellow, and black. Each copy is signed by Nancy Sinatra and numbered in a limited edition of 250. Each includes a limited edition and estate-stamped photograph by Ron Joy—scanned and digitally restored from its original camera negative or transparency—which has been selected by Nancy and printed exclusively for this book. 
Pulling on her transformative boots in 1966, Nancy Sinatra not only kick-started a new and sexy blend of mod fashion and pop music, but she also made bassline guitar strides—with hard-marching lyrics to match—toward female empowerment. The distinctive hit single "These Boots Are Made For Walkin' " became Nancy's irresistible signature song, and a feminist anthem, decade after decade.
This ultimate pictorial retrospective is a visual journey through Nancy's life and career, highlighting her international hits; her collaborations with Lee Hazlewood, Elvis Presley, and Frank Sinatra; her movies and TV appearances; her family life; and her work as an activist on behalf of Vietnam veterans.
Presented through a wealth of never-before-seen or published photographs—most scanned and digitally restored from their original negatives and transparencies—from acclaimed lensmen including Milton Greene, Terry O'Neill, Ron Joy, Bob Willoughby, John Engstead, and Ed Thrasher, the book also includes personal photos from Nancy's family album; photos taken by Nancy during her 1967 USO tour of South Vietnam; album and magazine covers; film posters and lobby cards; and appreciations by Bob Dylan, Madonna, Quentin Tarantino, Morrissey, and many others.
Featuring a personal foreword by Nancy, an introduction by Deborah Harry, and an extended interview with Nancy by her daughter Amanda Erlinger, Nancy Sinatra: One For Your Dreams captures not only the spirit of the woman and her sixty-year recording and performance career but her continued resonance as an innovative pop/rock artist revered by contemporary musicians.
COLLECTOR'S EDITION WEIGHT AND DIMENSIONS
Clamshell (with book inside)
Size: 19.3 x 15.3 x 2.2 inches
Weight: 14.2 lbs

288 pages