Orange Cat Clock | Wagging Pendulum Tail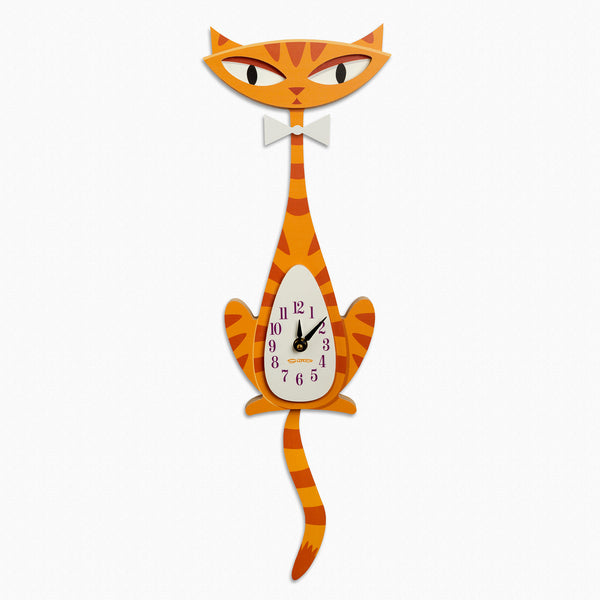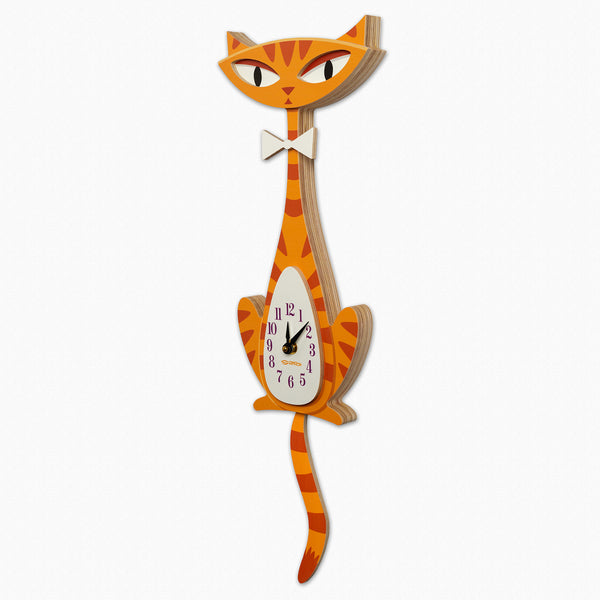 Orange Cat Clock | Wagging Pendulum Tail
Watch this cat clock by Shag (Josh Agle) wag it's tail and wonder if he's happy to see you or ready to attack!  A bit of vintage-inspired nostalgia and a wooden tribute to the plastic cat clocks of yesteryears!
Details:
Size is approximately 21 in x 7 in 
Wagging Pendulum Tail
Bowtie comes unattached to place wherever you like on the clock

Printed on Wood
Requires one AA battery
Comes assembled, tested, and ready to hang out of the box!
Shipping & Handling included in the price for the continental USA for most products.  For more information, please visit our shipping policy.