The Uncanny Valley Fine Art Print

An ethereal scene complete with Tiki waterfalls & a tropical sunset, Shag's fine art print, The Uncanny Valley, exemplifies the fundamental tenet of Tiki escapism.  A mesmerizing composition of vivid colors that transport you to island oasis adventure from any room!
15 Color, Hand-Pulled, Silk-Screened, Serigraph Print
Dimensions
Framed with One of Our Custom Fabric Liners
Limited Edition of 200
Hand Signed & Numbered by Shag (Josh Agle)
Accompanying Certificate of Authenticity
Free Shipping for Contiguous USA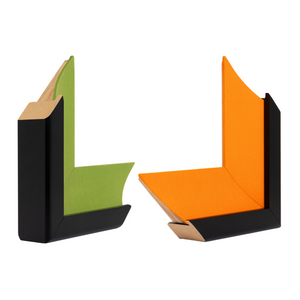 Exclusive Custom Framing
Our custom framing is done with the utmost care and precision - each piece is done by hand by experienced craftsmen using the highest quality wood, vibrant color fabric liners, & plexiglass. Our custom framing is only available through The Shag Store, so you can be sure you're receiving the best quality frame.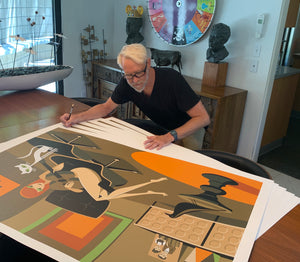 Signed by the Artist
This fine art print edition is signed & numbered by Shag. Fine art prints purchased with our custom framing also come tilted by the artist.